Top Service Nail Salon & Spa is a top-notch nail salon in Winnipeg, Manitoba, R3E 0A8. Our nail salon is the most affordable and professional. We focus on customer safety, needs, and satisfaction.
Our goal is to make each client feel comfortable and special! You will always receive the best services and friendly smiles from our talented staff. We have a wide range of nail services, namely: Manicures, Pedicures, and Waxing which are done by our experienced technicians at a reasonable price. No matter what services you choose, our professional, enthusiastic, and friendly staff will bring you the most satisfaction ever.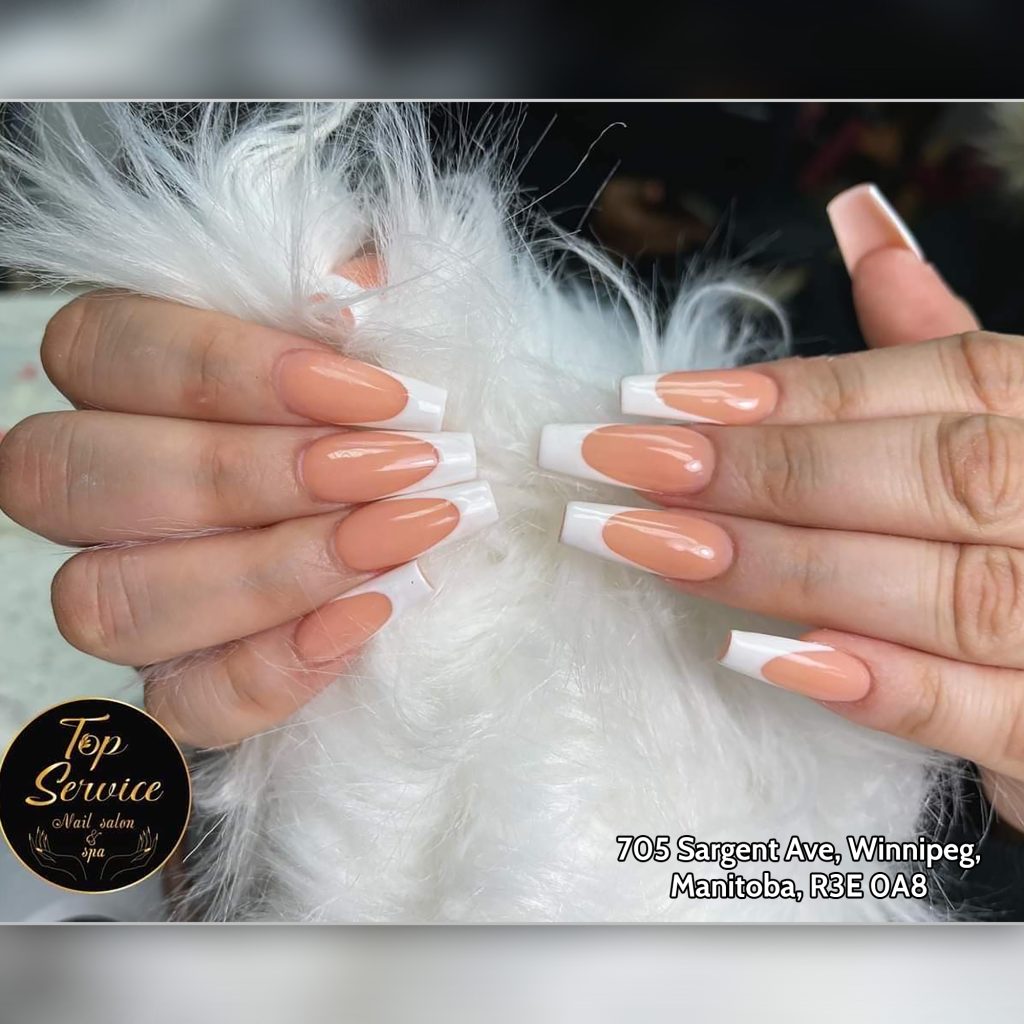 Above all, our nail salon places the highest emphasis on cleanliness, and all the technicians are trained to adhere to the strictest sanitation standards. Buffers and files are used only once and then discarded. Paraffin wax is also never recycled for another use. All pedicure procedures are done with liner protection. We pledge to adhere to the highest industry standards.
Come to us now and enjoy the luxury moment! We are ready to serve you!
Top Service Nail Salon & Spa
Address: 705 Sargent Ave, Winnipeg, Manitoba, R3E 0A8
Phone: (204) 669-9010
Get directions: https://goo.gl/maps/EbNBbTgF7wBUS1e16
Our social media